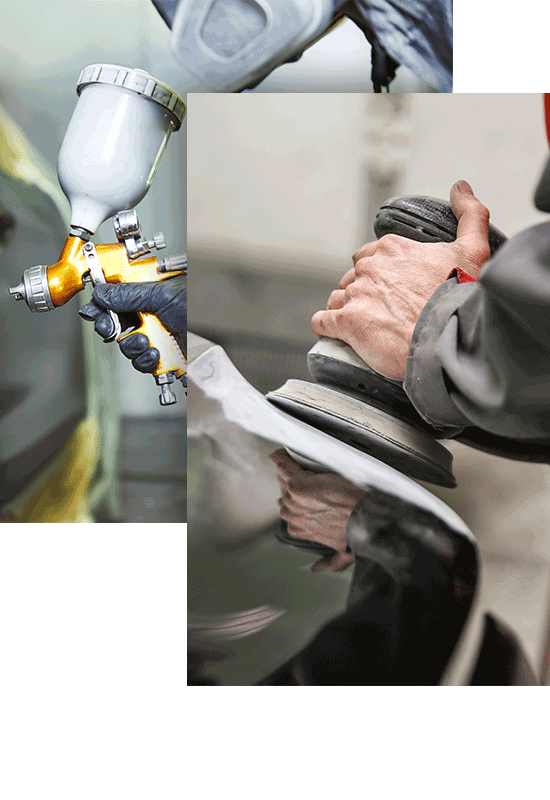 Car Body, Crash Repairs & Restorations
Our primary objectives are to provide a body repair business that keeps its promises, delivers on time and provides a high level of customer satisfaction. Whilst these objectives should be obvious fundamental grounding for any business, smith and hunter were disillusioned by just how many repairers were falling short of the mark in these areas. Anyone can compete on price, but for this business the decision was made right at the start to do the job better than anyone else and to adopt a policy of under-promising and over-delivering rather than the opposite.
Our small but highly experienced workforce have many years in this field and applies its considerable expertise to quality bodywork repairs and paintwork finishing of your vehicle. No matter whether a single component, a repair and partial respray or a full body or chassis paint job on a modern, classic or light commercial vehicle you can be assured of quality workmanship.
Insurance Approved
We often get asked, can I still use Dolphin Cars if you are not on my car insurance approved repairer list? The answer is yes. All you need is an estimate from ourselves and a phone call from you to your Insurance company advising them that you wish to use us to repair your vehicle , or we can email an estimate direct to your car insurance company.
Most insurance companies have their own repair network approved repairer, Networks enable insurance companies to control their costs, and give you the option to use one of their repairers should you not have a one in mind, but you have the right to choose where your vehicle is repaired.
Smart Repairs
The benefit of a Smart Repair is that you do not have to experience any prolonged downtime of your vehicle, claim on your insurance policy or lose any no claim discounts. We have a real passion to provide private and commercial clients with the best quality car body repairs service that will leave clients delighted with the standard of work on their vehicle.